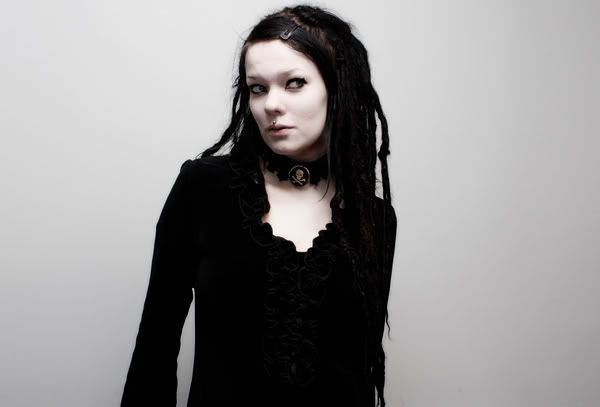 Blogini on valitettavasti jäänyt oman elämäni myllerykseen ja vähemmälle päivittelylle. Loin taannoin toisen päiväkirja tyyppisen blogin internettiin, joka toimii ja luultavasti toimii jatkossakin terapiana itselleni, joten kirjoittelu on viime aikoina jäänyt henkilökohtaisen elämän puimiseksi päättötyöni lisäksi.
Tänään oli 'vapaapäivä' ja kävin kaupungilla hieman pyörimässä ja harkitsemassa joululahjoja. Juurikaan mitään en vielä ostanut, yritin lähinnä kehitellä ideoita. Joskus tuntuu, että olen maailman surkein lahjojen antaja. Haluaisin antaa jokaiselle aina jotakin lahjansaajan persoonaan sopivaa ja hyödyllistä. Joku suklaarasia tai viinipullo tuntuvat niin tylsiltä ratkaisuilta, vaikka lienevät nekin parempia vaihtoehtoja, kuin tarpeeton koriste-esine, joka ei välttämättä ole saajan makuun lainkaan.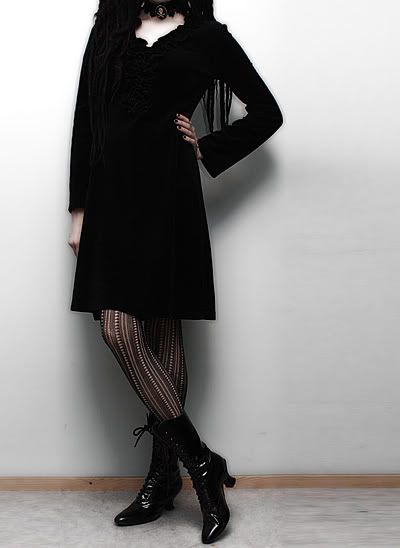 Simppelillä, mutta mukavalla rätillä kohti uutta viikkoa. Pidän paljon tämän mekon kauluksesta, vaikka mekko muuten onkin todella tavanomainen. Helmanpituus saa jalkani näyttämään tavallista lyhyemmiltä ja vastaavasti selän taas pidemmältä. Nyt ulkona on ollut lämpötilan kannaltakin suotuisempaa, joten on kyennyt tallustamaan ohuemmissakin sukkahousuissa.
Otin hieman varaslähtöä omiin joululahjoihin ja kävin perjantaina koulun päätteeksi noutamassa itselleni Michael Monroen elämänkerran kirjakaupasta. Halusin viikonlopulle jotain tekemistä mieluusti lukemisen muodossa, joten yksi teos pitkästä aikaan kirjahyllyyn oli loistava idea. Olen elämänkertojen suurkuluttaja ja mielelläni luen nimenomaan muusikoiden elämänkertoja. Perjantaina tulikin luettua jo vajaat parisataa sivua Hanoi Rocksin soidessa taustalla.
Ihan kokonaan lukemiseksi ei viikonloppu kuitenkaan mennyt. Lauantaina kaverini kävi leipomassa luonani, jonka jälkeen päädyttiin keskustaan viettämään pikkujouluja. Sen verran alkoholipitoisia ovat tämän syksyn viikonloput olleet, että melkeinpä voisin harkita absoluuttista linjaa loppuvuodelle.
Translation
Unfortunately I haven't written regularly recently because of my personal problems. Inspiration has been lost but I try to catch it back soon. Instead of this material blog I have written more my personal diary (and of course my thesis).
It was a day off today so I went to the city. I tried to find the christmas presents but couldn't find anything yet. Sometimes I felt I'm the worst buyer ever or maybe I'm just too demanding. I want to give something useful. Some chocolate box or the bottle of wine is a bit boring but maybe better than the useless decorative thing.
But last friday I visited the book store and bought Michael Monroe's book as a christmas present for myself. I like to read biographies and particular musicians'. I was so excited that I already read two hundred pages on friday night. But I didn't spent whole weekend by reading
.
My friends visited my place on saturday and then we visited the party.
Today I put on the black velvet dress which is simple but nice to wear. Especially I like the collar which is a nice detail. Fortunately the weather has been warmer so I have worn the net stockings. Difficult think it's december!