Punaviinin läikistä maalautunut mekko käypi loistavasti kotiasusta, vaikka eipä ne läiskät niin näyttäviä ole etteikö tuota kehtaisi pitää vielä jotenkuten julkisesti. Pitäisi ommella joku vastaava uusi kuitenkin kesälle. Tänään oli taas yksi erakoitumispäivä lisää, vaan onneksi tajusin lähteä seinien varjoista pienelle kävelylle. Itseasiassa olen ollut tarpomassa ulkona päivittäin, sillä eilenkin tuli heitettyä kahden tunnin lenkki. Kevät ei nähtävästi olekkaan muurannut minua betoniseinien sisälle kokonaan, vaikka alkuun vähän siltä vaikutti.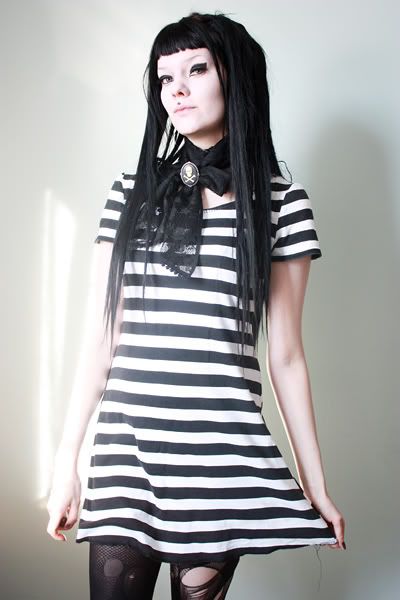 Elämä on heittänyt korttipakasta taas muutamat vaihtokortit suoraan naamalleni viimeisen vuorokauden aikana. Nyt pitäisi vain osata pelata kortit oikein. Elämä on parhaimmillaan jännittävä seikkailu ja pahimmillaan kalmankatkuinen labyrintti.
Nyt kuitenkin ikkunan äärelle lukemaan ruotsia ja palvomaan viittä vaille valmista täyttäkuuta.
Translation
The dress which has been tarnished by red wine is perfect to wear at home although the spots aren't so visible at least not in the picture. Anyway should sew the new version of dress for the summer. This one is quite old and it has seen a lot. It was again a lonely day at home making homeworks. However I took a walk again when the weather was beautiful. I was sure that I get a spring depression but I have managed to avoid it till this day.
Everything

exciting

has happened again. Life has submitted the interesting playing cards for me; now should know how to play the cards correctly. It is so difficult make the

decisions I hope that someone else could make them for me. The life is

an exciting adventure

at its best

and

at worst the

labyrinth of an reaper.
Now I disappear to worship the moon which is almost the full moon. I have a really beautiful view from my window.