Poikkesimme tänään nopeasti monttumaan halki, kun olin viemässä postiin muutamaa huutopakettia. Samalla tuli räpsäytettyä muutamat kuvat, kun kerrankin sattui kamera olemaan mukana. Hautausmaalla olikin vielä talviset sääolosuhteet, joten kiertely jäi kenkävalinnan vuoksi lyhyeksi. Kävin myös päivittämässä asuntohakemuksen, sillä olen jäämässä kesäksi vielä Savonlinnaan ja asuntoni menee alta toukokuussa. Toisaalta olisi ollut mukava mennä taas Helsinkiin, jolloin olisi lyhyempi matka esim. festaroimaan, vaan näin tällä kertaa. En malttaisi odotella, että pääsisi muuttamaan mahdollisesti jo vähän pysyvämpään asuntoon, jossa olisi jo omat huonekalutkin. En nimittäin ole nukkunut omassa sängyssäni kahteen vuoteen ja kun nopeasti laskin, olen tainnut asua kahden vuoden aikana seitsemässä eri osoitteessa. No toisaalta kokemukset ovat kivoja.
Muistelin myös tuossa pari päivää takaperin, että blogillani tulee näinä päivinä kolme vuotta täyteen. Aika menee vauhdilla. Tasan neljän viikon kuluttua alkavat työt, joten saa nähdä päätyykö blogi kesätauolle vai jääkö energiaa vielä muiden vaatettamisen lisäksi oman itsensä vaatettamiseen.
Day's outfit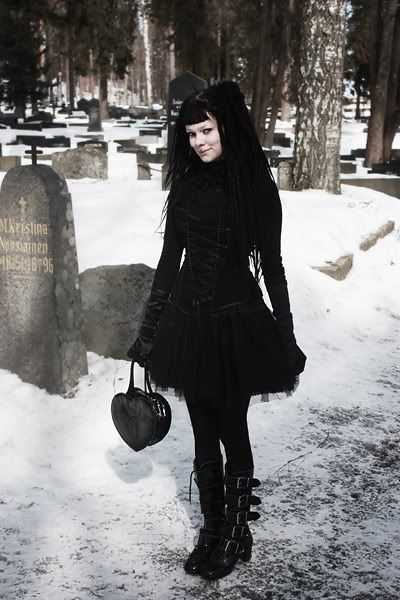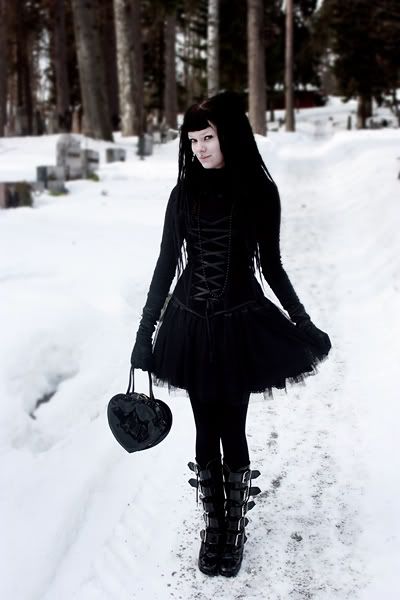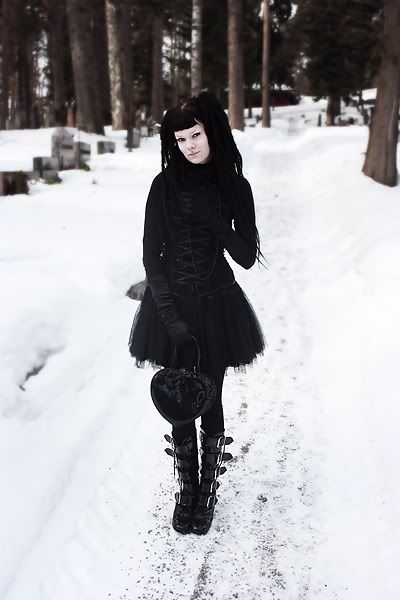 Translation
Today I was going to the post office so we decided to visit the nearest cemetery at the same taking the few pictures. It was still the winter there so the visit was short because of my

shoe

choice. After the photoshoot session I visited the accommodation office to update my

application. I will stay here in Savonlinna over the summer.
I also remembered that it is the third birthday of my blog these days. Time runs so fast! It will be seen do I have enough time to update in the summer because I will start my job in four weeks.