Oon sitä mieltä, että Savonlinnan kaupunki voisi vähitellen ottaa esille sen kivienlakaisija vempeleen ja putsata katunsa. On hyvin ärsyttävää kävellä koroilla, kun pohjat luisuu ja varsinkin kapeat korot nuljahtelevat ikävästi. Tänään kuitenkin jalkoihin eksyi Pennalta vähän korkeampi korkoiset poposet ja suhteellisen hyvin jaksoi kävellä pidemmänkin matkan. Kovasti tekisi mieli tilata parit uudet kengät ja yllättäen Pennangalanilta. Haluaisin toiset solkisaappaat korkeammalla korolla ja jotkut lyhyempi vartisemmat versiot.
Tänään tuli käytyä jo kolmannen kerran salilla tällä viikolla ja jos vielä lauantaina jaksaisi itsensä sinne raahata, olisi hyvä. Tavoite on vähintään kolmesti viikossa ainakin kunnes työt alkavat...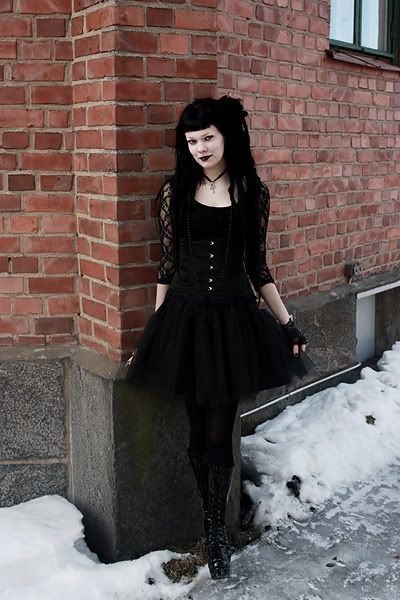 Shirt: New Yorker
Corset: Diy
Skirt: Diy
Tights: Seppälä
Shoes: Pennangalan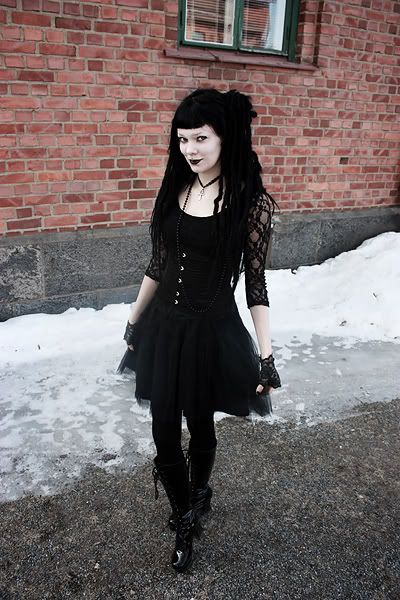 Translation
I think this city could clean up the streets gradually because it is so difficult to walk with the heels when the pebbles are rolling under your shoes! Today I wore the higher heels from Pennangalan and walking was actually really easy if I forget the pebbles. I would like to order the new shoes from Penna.
Last week I started a new hobby: the gym. I'm really proud of myself I have visited there already three times this week! The aim is that I would visit at least three times per week or even more if I have time.