Vuosi onkin valunut eteenpäin vauhdilla ilman, että olen saanut täällä blogin puolella mitään aikaiseksi. Hyvää uutta vuotta kuitekin myös jokaiselle lukijalle!
Loma meni nopeasti, joka ei ole yllätys. En oikeastaan tehnyt lorvimista kummoisempaa koko loman aikana. Kovasti uhkasin paiskivani koulutöitä, mutta maailman hirvittävin synti eli laiskuus sai taas ylivallan. Vaikka en ikinä lupauksia uudelle vuodelle tee, niin tänä vuonna tein ihan hiljaisen lupauksen, että voisin alkaa skarppaamaan yhden ja toisenkin asian suhteen.
Alennusmyynneissä tuli käytyä heti joulun jälkeen löytämättä kuitenkaan mitään. Lindexistä lähti mokkaiset käsineet matkaan, joskaan nekään eivät olleet alehinnoissa. Olen halunnut tälläisiä kintaita jo pitkään, mutta en ole viitsinyt ostaa, koska olen hyvä hukkaamaan niitä. Palasin vasta viime lauantaina takaisin Savonlinnaan porukoiden luota ja sekin on yksi syy miksi blogissa on ollut hiljaisempaa. En ottanut tällä kertaa jalustaa mukaan matkalle, joten kuvia asuista ei ole saanut napsittua, kun vapaaehtoisia kuvaajia ei kohdalle sattunut.
Corset: Diy
Shirt: Primark
Skirt: Blue Banana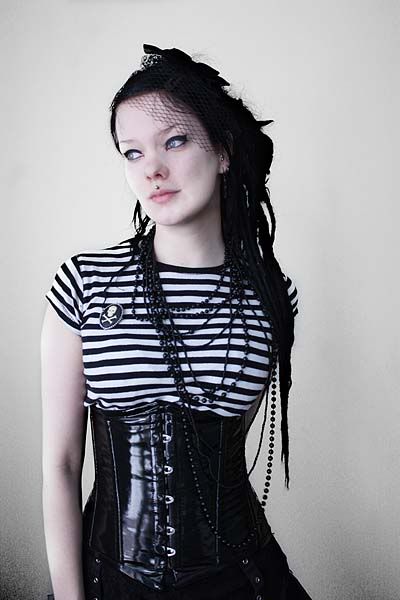 Lumi on selkeästi vaikuttanut hallitsevan valon määrään. Oli mukava kuvailla tänään kun otokset eivät olleet täysin rakeisia ja tummia. Vähemmän mukavaa toisin oli herätä kello viideltä aamusta, kun joku mies kolasi ikkunan alla sijaitsevia portaita.
Translation:
The year has advanced quickly and I haven't done anything here in my blog. I wish you a happy new year anyway. I returned back to home last saturday. The vacation passed fast although I haven't done anything special. Laziness, the worst sin ever took over me once again and I just decided to forget the working.