Hallitseva sää kuvailee hyvin mielialaani. Väsyttää ja on ikävä jotain, mitä ei koskaan ollutkaan. Asiaa ei paranna viimeiset koulutehtävät, jotka ei jaksaisi kiinnostaa lainkaan. Eilinen ja tämä päivä on mennyt elokuvia katsellessa. Nuo uudet hankkimani pätkät tuli katsottua, sekä eilen pitkästä aikaa The Crow <3 br=""> 3>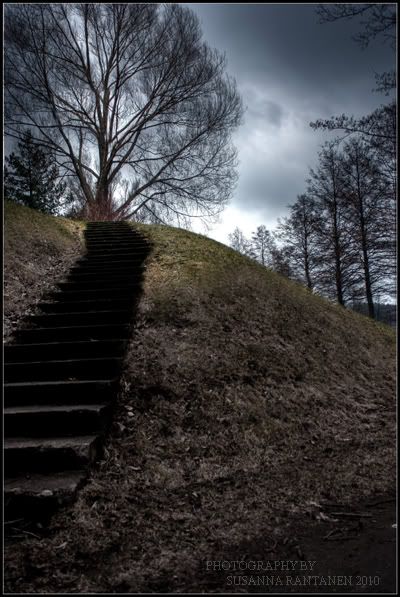 Olisi tehnyt mieli lähteä kuvailemaan myös läheiselle hautausmaalle, mutta ruoka olisi luultavasti palanut sillä aikaa pohjaan + vaatteita ei ollut tarpeeksi päällä.
Nyt on pakko yrittää kirjoittaa yksi yrittäjyyteen liittyvä raportti. Ehkä sen jälkeen voin vajota takaisin elokuvien tarjoamaan fantasiamaailmaan.
PS. Älkää missään nimessä vaivautuko katsomaan elokuvaa Ripper Letter from Hell. Elokuvalla ei ole mitään tekemistä Jack The Ripperin kanssa, vaan vauhdissa on lauma aivottomia jenkki teinejä. Katsottiin viimeinen viisitoistaminuuttinen pikakelauksella, jotta saatiin murhaaja selville.