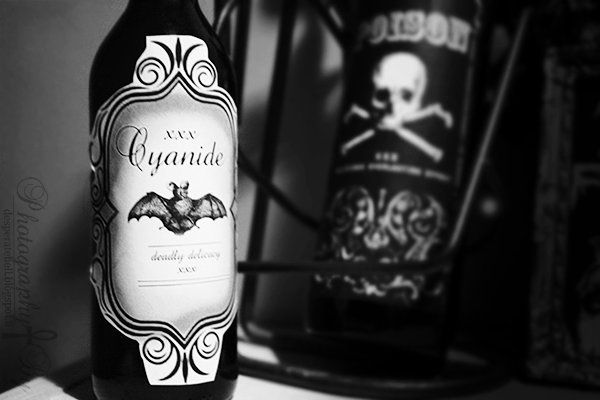 Some time ago I found a wine rack while visiting the flea market. My current dwelling is such a boring because I don't have my own furnitures so I try to make it homey by using the different small interior decorating elements. Striped curtains, black fluffy carpets, my

jewelry collection

and Mr. Smith hanging on the wall are acting the leading role in my present decoration. (and if you are wondering the dusty balls and the spider webs on the corners of the roof they are the part of it as well!) This wine rack was a perfect find; now I get my sweet bottles on it and it includes also

candle

places. I also bought a new frame. I can't have too many pictures at home and I simply love this kind of frames! I'm dreaming to decorate my next home the style of the 1800s.