I dug my moving boxes and found some garments I didn't remember owning. I do have too many garments and when I have time I will sell some of those away. I
made
the observation
when I was
in England
I survive without the fifty skirt besides some of those garments are not anymore my style but I have some kind of emotional bond with them. ( Nostalgic moments <3) I have a lot of things which remind me some particular moments if I let them go do I forget the moments I have had?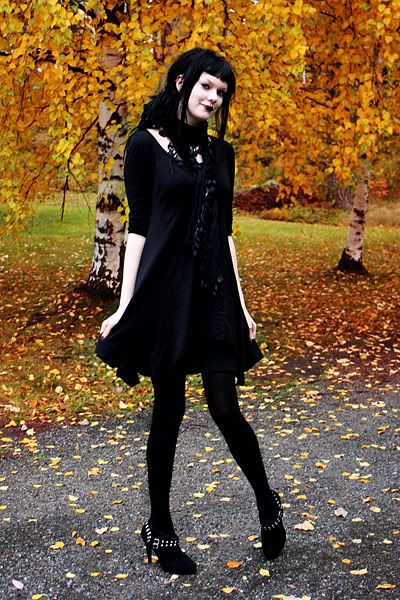 Yesterday I wanted to dress simply so I chose an old black tunic with an
asymmetric hem which I found in the moving box
. In between times something else than the tulle skirts and corsets which I love (needless to say).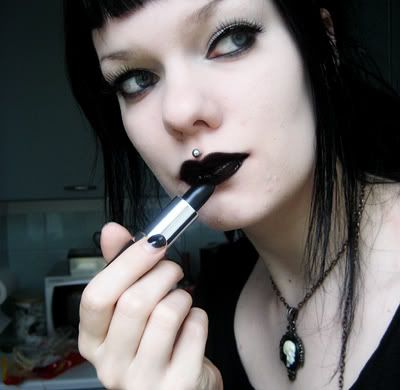 I bought a new black lipstick because the old one was pretty aged and it just dried up the lips. This new one seems to be better if just add the black lip gloss over it.
Dramatic lips suits well for the autumn.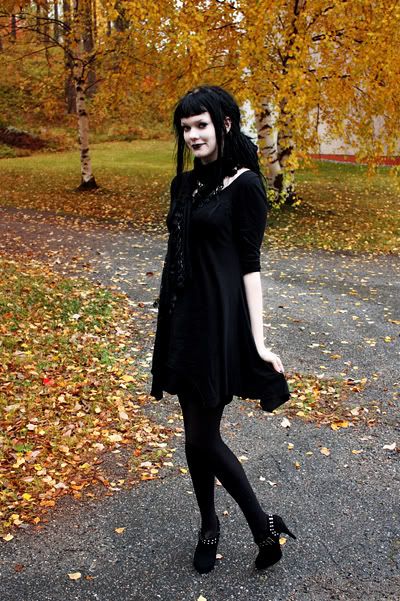 Dancing in the middle of the leafs could last eternal.